Home

---
UPCOMING EVENTS
December 19, 2022
2023 Officer election will take place during the club meeting.
YOUR VOTE MATTERS!
2023 Officer Election Candidates
President Chuck Dilts N9CAD,
Vice President Greg Haschel W9GND
Secretary Byron Smith W9ELM, Ruth Dilts K9RLD
Treasurer Richard Basham K9ILU, Gene Painton N9ELP, Frank Endres KC9OJG
Director (2) Les Turner W9LRT, Frank Endres KC9OJG, Jeff Hoffman, N9PCP
After the elections, we will have a Club Christmas party! Bring a dish to share. All are welcome.
---
Coming soon...
An actual distress call answered by Amateur Radio operators in our club!
---
Did you know.....
Members and families of the club meet at Symphony's in Plymouth at 3PM
on Saturday and Sundays to have coffee, chat, and maybe a bite to eat.
All are welcome!
---
Fox Hunt!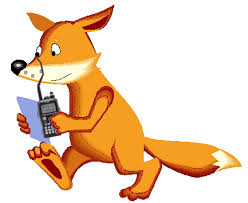 Next Fox Hunt will be TBD in December 2022.
STARTING AT THE SANDY ACRES PARK IN KNOX INDIANA. START TIME IS 1PM CST. (2pm EST).
During the cold months, a decision will be made at Breakfast at Fingerhut Bakery in North Judson the Saturday prior to scheduled hunt.
Hope you can join us next month. It's a lot of fun and great learning event.
Don't want to drive. Hitch a ride with one of the teams!
---

Oct 15, 2022 9:00 am to 3:00 pm
Potato Creek State Park
25601 Sate Road 4
North Liberty, IN 46554
The world's largest digital and radio Scout event promoting friendship and global citizenship.
Click here for pictures and details.
---
IMPROMPTU CAMPFIRE
October 8, 2022
Click here for pictures and details.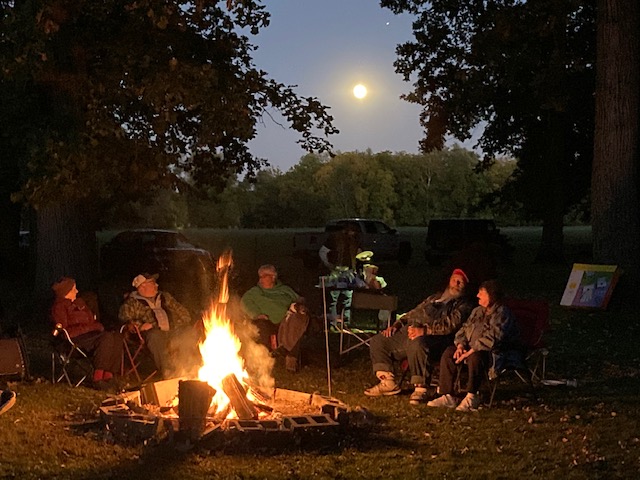 ---

2nd Annual Ham Fam Picnic
17 September 2022
Click here for pictures and details of the event.
---