Home
---
UPCOMING EVENTS
Oct 15, 2022 9:00 am to 3:00 pm
Potato Creek State Park
25601 Sate Road 4
North Liberty, IN 46554
The world's largest digital and radio Scout event promoting friendship and global citizenship.
JOTA is an annual event in which Scouts and Guides all over the world connect with each other by means of amateur radio. Short-wave radio signals carry their voices to virtually any corner of the world. It's the shear excitement of having a live conversation with a fellow Scout or Guide at some other place in the world that attracts so many young people to this event. JOTA-JOTI is a real Jamboree during which Scouting experiences are exchanged and ideas are shared.
The use of amateur-radio techniques offers an extra educational dimension for Scouts. Many grasp the opportunity to discover the world of wireless radio techniques and electronics. Thousands of volunteer radio amateurs assist the Scouts over the JOTA-JOTI weekend with their knowledge, equipment and enthusiasm.
We are in need of volunteers!
October 14th, Friday from 2pm EST - until set up complete.
October 15th, Saturday from 8am until 4pm EST

- We need to run several stations and be available to answer questions. If you can fill in for a few hours or the whole day, that would be great. Ruth, K9RLD will have the sign-up sheets. FOOD, Yes a Hot Lunch will be available.
---
Technician class will begin on September 19th!
Help Spread the word.
---
Fox Hunt!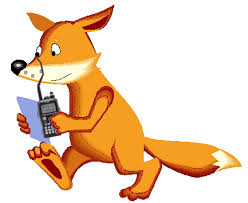 Next Fox Hunt will be September 25th.
STARTING AT THE SANDY ACRES PARK IN KNOX INDIANA. START TIME IS 1PM CST. (2pm EST).
August 14th

Had three teams: Dilts, Metz, and Basham/Troike.

Basham/Troike tied with Metz for distance. But won on time.

Dilts was first to find Fox. First time ever for them. To bad over on mileage.

Hope you can join us next month. It's a lot of fun and great learning event.

Don't want to drive. Hitch a ride with one of the teams!
---

2nd Annual Ham Fam Picnic
17 September 2022
Click here for pictures and details of the event.
---
Elkhart East Ham Fest

The Elkhart East Hamfest is over. And it was a good time.

For the "Paper Net", we had 9 check-ins from the club! Hope y'all got some goodies.

We engaged in several conversations. The guest book has 15 entries from the event.

Richard, K9ILU - Paul Young, KD9PA was looking for you.

Wayne, you were asked about as well.

Thank you Dewey for Inviting the club. Great event overall!
---